SUNDAY MORNING
INDOOR WORSHIP AT 9AM
OUTDOOR WORSHIP AT 11AM
​
​
1821 Back Creek Church Road Charlotte, NC
The past 14 months of the COVID-19 pandemic have been incredibly challenging in so many ways. Yet through it all we have seen God's faithfulness and we celebrate his sustaining grace! From suspending in-person activities on our campus and online-only worship to drive-in services to outdoor worship in "The Grove" to rigorous protocols for indoor services, this has been a journey filled with difficult discussions, fervent prayer, respectful disagreement, careful decision-making, and consistent consideration for our members and neighbors most vulnerable to the virus.
​
In light of declining COVID numbers in our community, relaxed precautions in our state, and widespread access to effective vaccines, we prayerfully believe that now is the time to remove the COVID protocols and associated restrictions we have had in place (in some form or another) for over a year. All through this pandemic, we have pursued faithfulness over foolishness (denying the reality and severity of COVID) or fear (allowing COVID to dominate our lives or derail our mission), and this is our next step:
​
Effective immediately, all COVID protocols for Back Creek Church services, programs, events, and ministry activities are removed.
​
Our Sunday Schedule:
9am Indoor Worship (with Live Stream and Kids' Worship)
11am Outdoor Worship in the Grove
​
Beginning Sunday, July 4th we will resume our previous Sunday Schedule:
9am Indoor Worship
10:30am Indoor Worship (Live Stream)
with concurrent Kids' Worship
​
​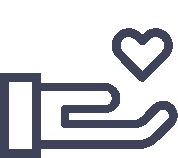 We believe the good news about Jesus creates an
uncommon community of hope called "the Church."
Back Creek Church seeks to connect people of all kinds with that transforming hope - through the people we meet, the teaching we receive, the worship in which we engage, and the mission to which we are called.
At Back Creek, we pursue hope through deep connection with God, with one another, with our neighbors, and with the nations. It would be our privilege to welcome you.